Karnataka's wineries have been attracting a good deal of attention lately what with Grover Vineyards' tie up with Vallée de Vin, KRSMA Estates winning critical acclaim for their wines, and the high profile launch of SDU Winery. Yet working quietly in the background, the Elite Vintage Winery looks as if it could well be one of the players shaping the future of wine in Karnataka.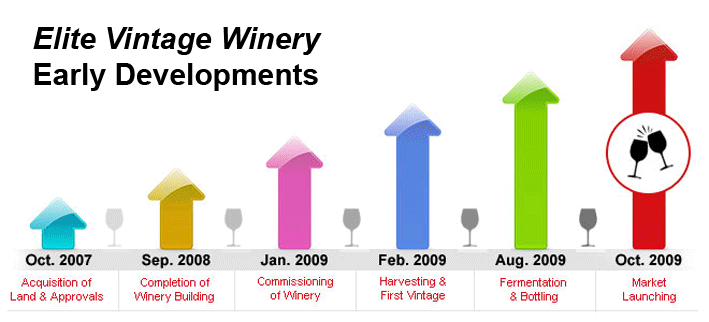 MD Vinod Guraddi and the other members of Elite's management team have already proven themselves by meeting a series of tough deadlines in order to bring first wine to market in 2009.  This was achieved in part by technical assistance from market-leader Sula Wines and it's good to see different players sharing their knowledge and expertise.  Ultimately the free exchange of such information can only be good for the industry as a whole as it seeks to raise standards and improve efficiency.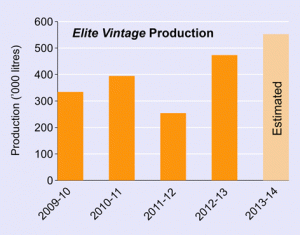 The initial winery capacity of 430 thousand litres was expanded to 730 thousand litres in 2011 and there are plans to add additional capacity next year.  This has allowed the winery to ramp up production which it is hoped will break the 0.5 million litres mark in 2013-14.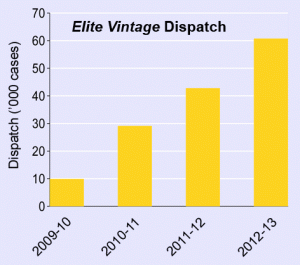 Elite's wines are currently only available in Karnataka, but their marketing efforts have enabled them to record significant year-on-year increases in dispatch to market.  Shipments to the Karnataka market totalled just over 60 thousand cases in 2012-13.
The excess that has occurred between production and dispatch to market has been considerably alieviated by the ongoing relationship with Sula Wines.  Sula has shown great confidence in Elite by purchasing bulk wine from them which has then been utilised in Sula products sold in Karnataka.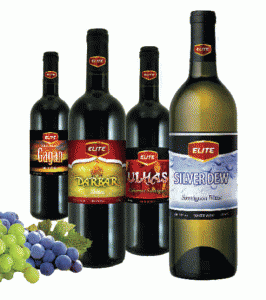 Wines marketed under the Elite label should soon become more widespread as they are already registered to retail in Andhra Praesh and have plans to register in Kerala, Tamil Nadu and Pondicherry.  Prices have been fixed at a number of different price points in an attempt to attract a broad range of consumers.  Current prices are Rs100, Rs160, Rs280, Rs380 and Rs480.
There are now a number of other wineries based in northern Karnataka (Nisarga, Hampi Heritage, Krishna Valley, Rico) as well as those based further south.  With the domestic market not expanding as fast as some had predicted, and unsold wine remaining in tanks, it's doubtful that a number of these will escape another industry shakeout.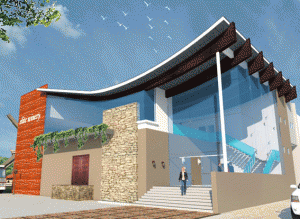 Elite's backers appear to recognise that success in the wine business is a long haul process and have confidently drawn up plans for a future winery.  An attractive building coupled with visitor facilities would certainly be a welcome addition to the Krishna Valley wine region.