Temperature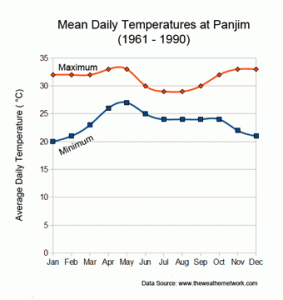 There is little overall variation in maximum daily temperatures throughout the year. There is a slight cooling during June to August caused by the cooling effects of the monsoon. During the winter months the daily maximum temperatures remain close to 32 degrees C, but the night-time temperatures drop to 20 degrees C.
These high temperatures throughout the year ensure that there is no dormant period for grape vines in Goa.
Rainfall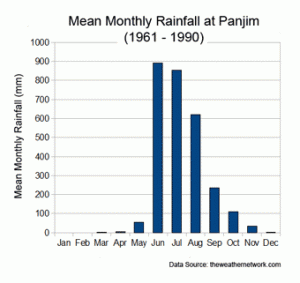 The rainfall pattern at Panjim is dominated by the monsoon which gives extremely wet weather in June, July and August.